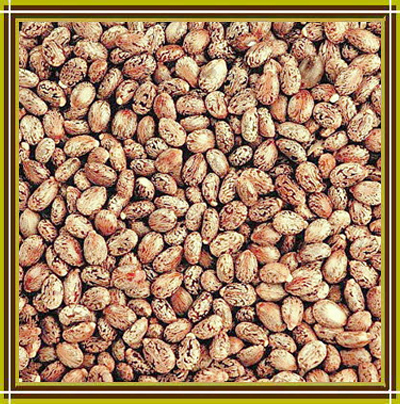 Botanical Name: Ricinus communis

Castor is a small annual plant. Grows up to 4 feet in height. It has well-developed roots, with green and reddish stems which become hollow with age. The seeds with brown spots contain between 40% and 60% oil that is rich in triglycerides, mainly ricinolein.

It is a safe purgative & drug for reducing irritation of the skin and alleviating swelling & pain. Its used very effectively in the treatment of rheumatic & skin disorders. Caster seeds were mentioned as an important item of commerce. Its used extensively in traditional medicines as a laxative and also to soften dry & coarse household skin.

Its now grows throughout the warm-temperate & tropical regions & flourishes under variety of climatic conditions.

Castor Seeds Specification
Oil Content : 47% Minimum
Fiber : 16% Minimum
Protein : 29% Minimum
Nitrogen : 4%
Phosphorus : 1%
Moisture : 8% Maximum
(For more details, present stock and pictures inquire now)